Top Safety Tips for International Holidays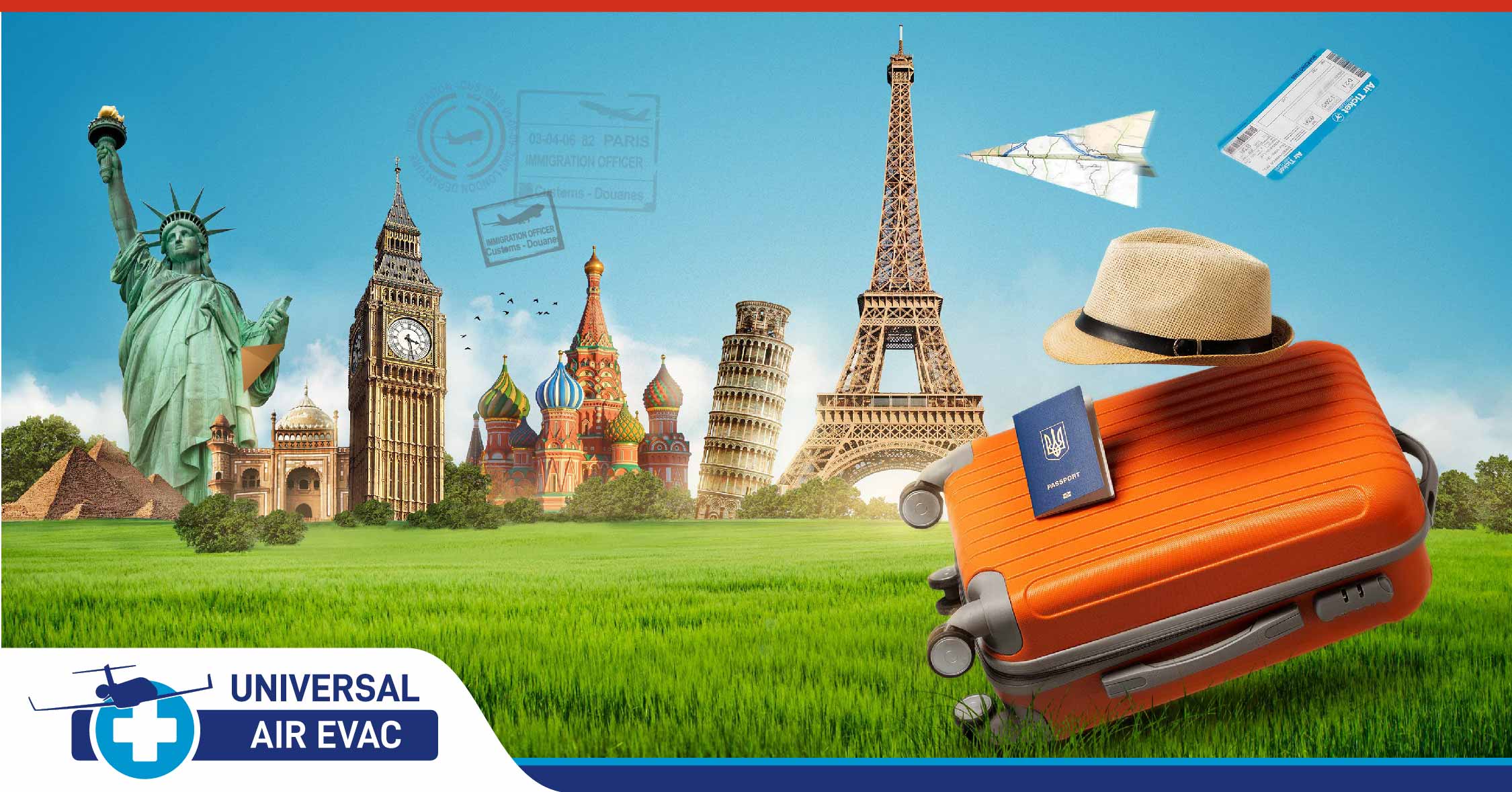 The holiday season is upon us, and if you are planning on taking advantage of the December holidays to get away, we have a few tips for you. While travelling within our borders comes with its own considerations, if you are planning to start exploring internationally, you will need to put in a bit more prep time.
Naturally, this depends on where you are planning to travel to. However, the rule of thumb for any international travel is usually somewhat standard in your initial preparation. So, what do you need to do to prepare for your international travels? How do you make sure you are completely covered and lower your risk when exploring new destinations?
We took a look at some of the top advice of travellers and travel experts.
Do Thorough Research on Your Destination
If it is your first time heading into the borders of a new country, it's highly recommended that you look up critical information about the place. You will need to know everything about what to expect from cultures and languages to how you will get there, get around and where you will be staying. Have an understanding of the currency as well as the conversion rate so that you are not surprised when you get there.
You will also need to know what documents you need to get in and around. Some countries require VISAs and other supporting documents, so make sure you have this in mind in your planning phase.
It is highly advisable that you understand the transport situation in the country. What are the public travel options available to you? Are there trains and buses that you can get around easily? Will you need to hire a car, or use cabs to get around? Where is your accommodation and how easily can you get to it? The last thing you want is to be stuck in the middle of a foreign country with no way of getting around.
Take Out Travel Insurance
You will want to be properly insured when you enter a new country. Remember, your medical aid or hospital plan at home may only cover you within the South African borders. If something happens to you while you are in another country, medical bills can be absolutely exorbitant. So, make sure you have comprehensive coverage that includes air ambulance services.
Whether you are involved in a serious accident overseas or fall ill, this kind of cover can help you cover your hospitalisation and medical expenses, as well as any transport required. In some cases, travellers have found themselves in medical emergencies cross-border and have needed to be transported back to their own country.
Again, ensure that there is an air ambulance option in the package. Should an emergency air evac be required, these aircraft are specifically kitted out with the right equipment and specialised staff to escort you home. Without cover, the cost of this is astronomical, so rather be safe than sorry.
Be Aware of Petty Theft and Scams
Just because you are stepping out of the South African borders doesn't mean you can let your guard down when it comes to crime. In fact, if you are travelling to a tourist destination, you should be aware of your surroundings all the time. Petty crime is particularly high in highly populous areas, with criminals looking specifically for awe-struck, distracted tourists.
Do not leave your baggage or belongings unattended, and make sure you keep your passport and key documents, credit cards and phones close to you or in a safe at all times. Losing your passport can hinder your return home, so make sure you have a specific space for it in your baggage at all times.
Lastly, be aware of scam artists and swindlers in the city centres. These petty criminals prey on unsuspecting tourists who do not know that they are stepping into a trap. A dropped bracelet by the person in front of you, for example, or the simple selling of a hat or scarf, could possibly be a scam. So, do some research into what to look out for in the city of your choice to know what you are looking out for.
Know Where to Get the Help You Need
Do you know where the local emergency services are? Do you know how far your accommodation is from a hospital or police station? It is well worth your while to note down, on your mobile, the emergency contacts and police before you arrive.
It is also worth your while to share your location with your family members and provide them with the location of the closest police stations and hospitals close to you should something happen.
Your air ambulance and travel insurance providers will also need this information should you get into trouble, so make sure you have it totally prepared before you hop on that plane.
Wrapping up
Do your research before heading into a new country, and ensure you've covered all of your bases. You do not want to be stuck in a different country with little to no access to assistance and help, especially if it is medical help you need. Make sure that your travel insurance covers an air ambulance specifically, as, if you get stuck in a foreign country, you will want to get out and home as easily and affordably as possible.